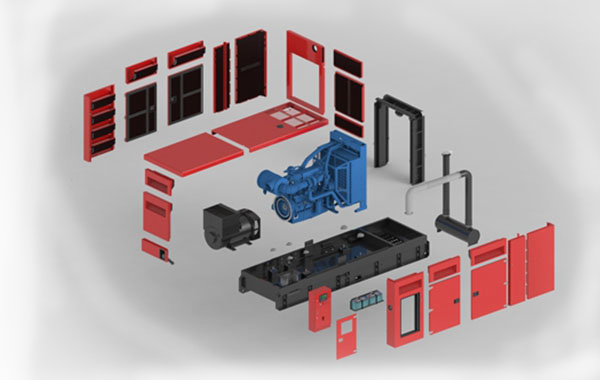 Sound proof Canopies: Designs using Solidworks with finite element calculations by our highly skilled and knowledgeable professionals, making use of supreme class components. Our canopies are high strength, sturdy construction, corrosion resistance and EASY to Assembly & Dismantle.
All canopies are ideal for protecting engines and generators from all weather conditions, fire, humidity & dust.
Applicable for gen set power range 10kVA~2000kVA.
Common materials used in canopy manufacturing:
Carbon Steel
Galvanized Steel
Metal surface treatment process:
All metals are acid and phosphate treated before painting
Canopies are painted with electrostatic epoxy polyester power coating in separate pieces
Use the high quality powder paint