CUSTOM-BUILT
POWER CONTAINERS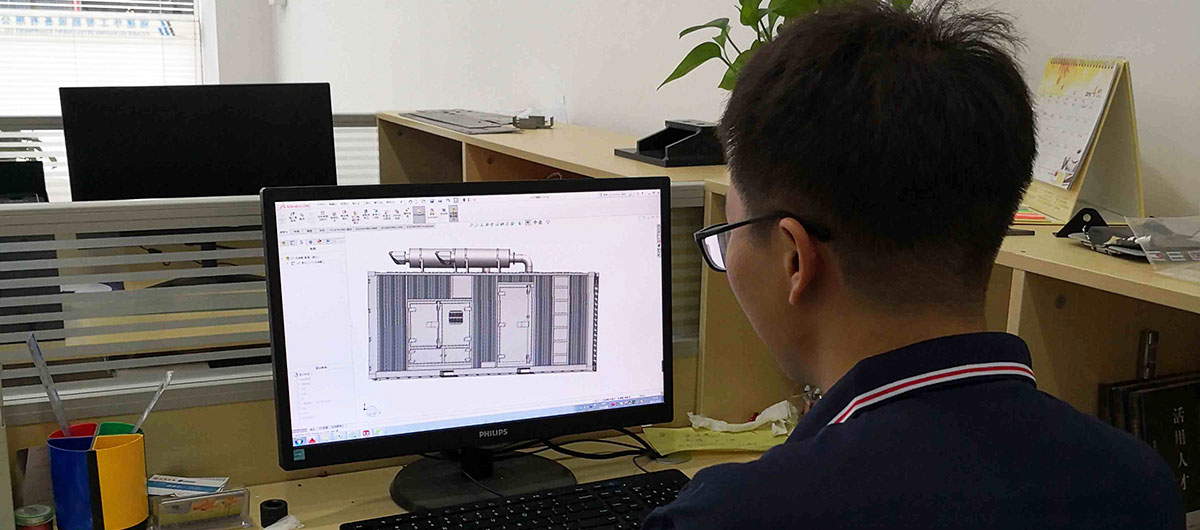 Whatever your requirements...
Uniwell designs and manufactures soundproof containers specifically for your generator sets, gas engines, biogas engines, oil engines, air compressor, battery pack and whenever soundproof is required, from standard 10ft-20ft-40ft-45ft ISO containers to oversized structures designed to meet your exacting requirements. Our containers are CSC certified for maritime transports or according to the EN12079, DNV2.7-1 and ATEX.
Our experienced engineers work with you to design a packaging solution tailored to your unique specifications. Whether you need to protection for your generator set from the sub-zero temperatures of the Arctic Circle or the blistering heat of the Sahara, our innovative enclosure design will ensure robust protection from the harshest environments with optimum shipping and space considerations.
Features and Benefits
1

ISO CONTAINER

Container dimensions to ISO standard or designed to order
2

NOISE LEVELS

Sound attenuation levels not limited to 75 dBA @ 7 m Stricter acoustical ratings can be achieved upon request
3

CE CERTIFIED WITH CSC PLATING

Containers and all components meet CE Standards
4

FULLY ACCESSIBLE

Dedicated service doors facilitate easy access to all major components during routine maintenance
5

RAL 9001 PAINT FINISH

High performance 2-pack primer / finish paint system provides weather resistant, high gloss finish
6

NON-SLIP FLOORING

Fully metal flooring with non-slip heavy duty surface paint
7

FULLY BUNDED DEFRA COMPLIANT FLOORING

Fully bunded floor with capacity for all engine oil, coolant and on-board fuels fully compliant with UK DEFRA requirements
8

ROBUST DESIGN

Protection from the elements in even the harshest environments

- Enclosures generally constructed from structural steel, galvanized / electro-zinc coated steel sheet are optional

- The design bearing capacity is from 20Ton to 60Ton

- All structural steel shot blasted to SA2.5 before paint applied

- All welding carried out in accordance with 3rd party

approved procedures in conjunction with appropriate in house non-destructive test procedures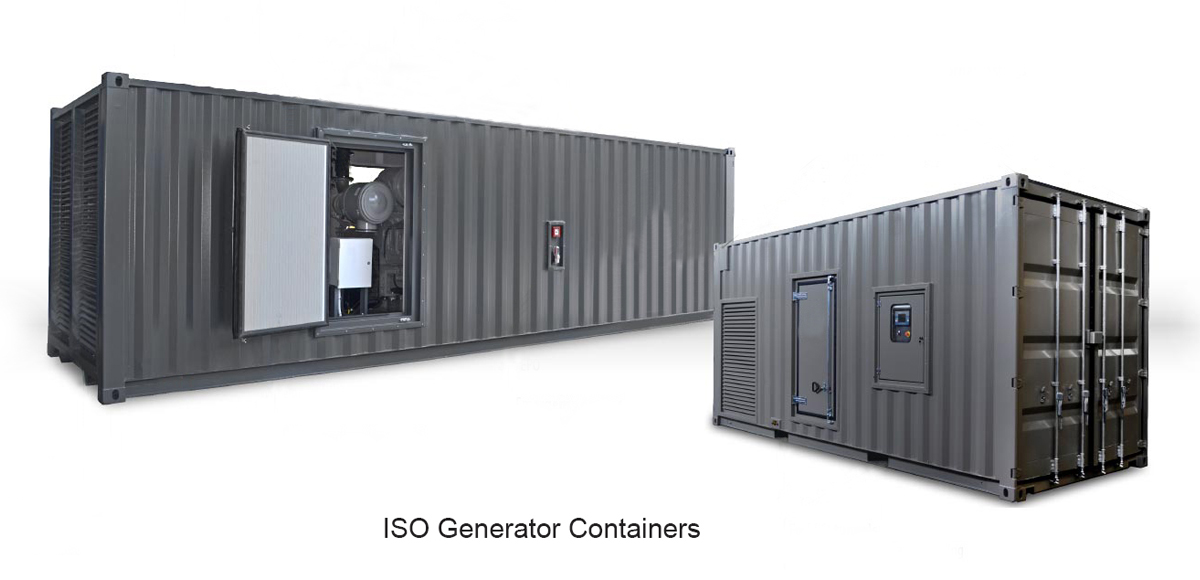 Options
• Non-standard and special paint colors available
• Bulk fuel tank
• Refilling pump
• External fuel connections
• External lube oil drain connections
• External spark arrestor
• Space heating and motorized louvers
• Automatic fire detection and suppression system
• Air-conditioning system
• Axial fan ventilation system
• Hand-held fire extinguishers
• Lube oil heater
• Industrial/Residential/standard grade muffler
• Emergency battery backup lighting
• Generator control box
• External emergency stop buttons
• Access ladder integrated into the ISO container
• And many more options available upon request
Flexibility In Design
Personalized customization, suitable for different regions, environment, temperature, humidity, dryness and other factors, so that the effect of the container can be better played.
Below are the details of just some of our most popular container models and the Cat, MTU, Cummins generator set models with which they are compatible
Typical Types
Manufacturing Process